Say hello to a natural lipstick that actually sticks. Yep, this vegan lip colour is super long lasting, meaning it'll stay vibrant from morning 'til night … or night 'til morning (we're not judging!). Jojoba oil and shea butter make for a creamy and flawless application, as well as keeping your lips moisturized all day long!
Key Features: hydrating and moisturizing – stops your lips from drying out, plant waxes and oils create a creamy flawless application. Semi matte, long-lasting color.
Made from the perfect combination of plant oils and waxes, check out the full ingredients list
here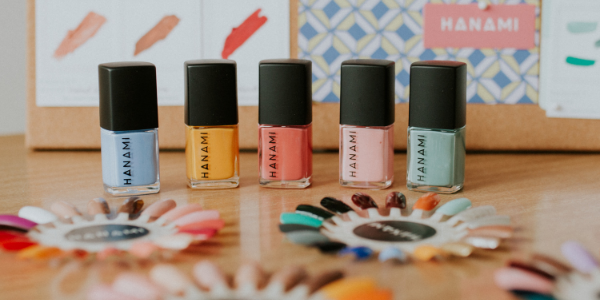 100% Vegan + Cruelty Free.
Our full range is proudly certified by PETA International and Choose Cruelty Free Australia
Spend $59 and get free shipping.
Australia wide, with fast dispatch from our NSW warehouse
Lipstick- Rubyfruit
I already have Valentine which is more a red pink and wanted a red lipstick too and I really like Rubyfruit. I'm keen for an even stronger red so I'm looking forward to purchasing Tempest when it's restocked. I absolutely love the feel of Hanami lipsticks, I wear them everyday all day and they're not drying nor do they 'bleed' I love my new find Hanami lipstick!!